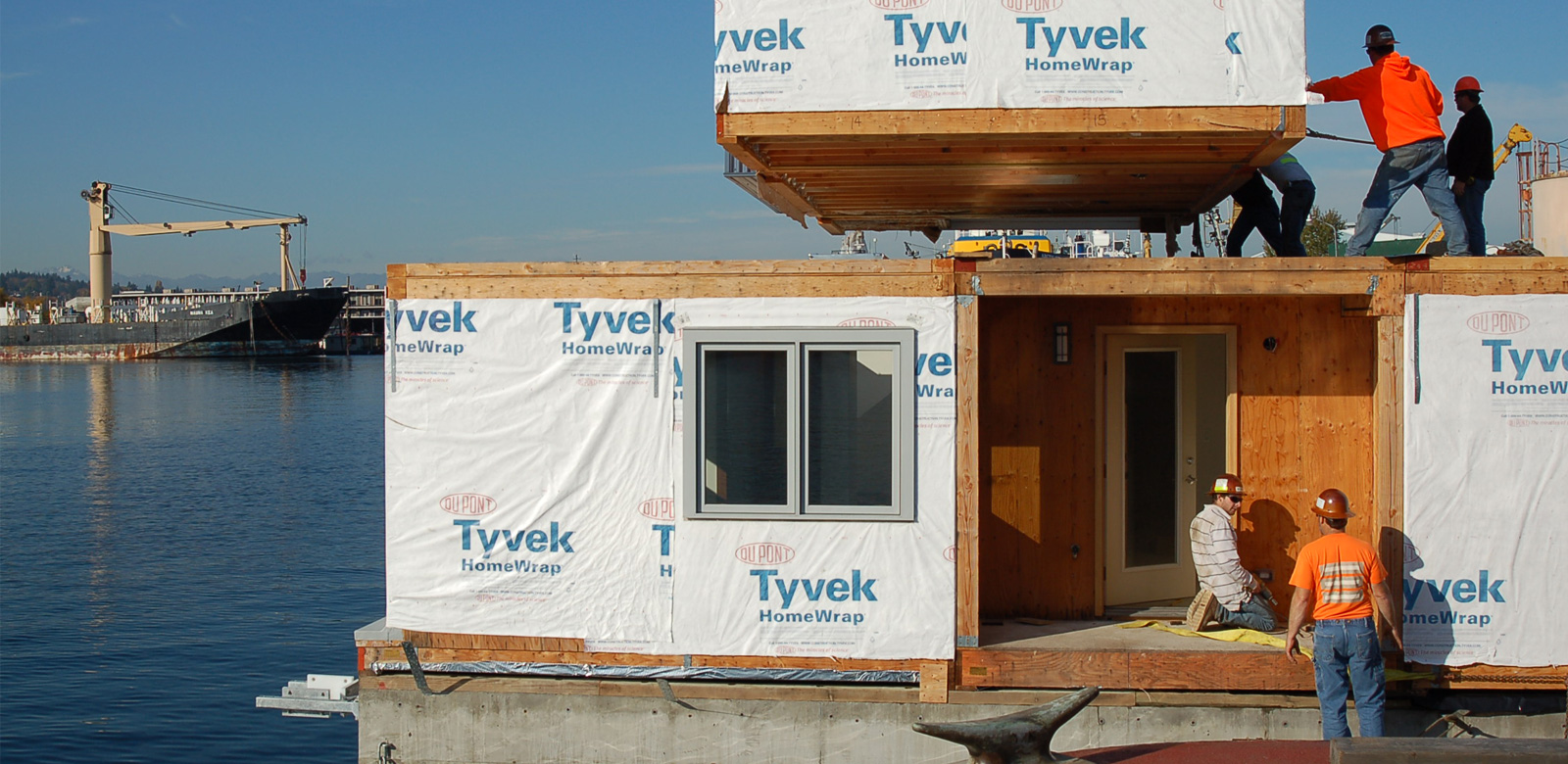 Island & Alaska Homes
Timberland Homes has a long history of building hundreds of homes in the Alaska market including multiple new homes were built for the communities of Petersburg, Juneau, Ketchikan, Gustavus and Akun Island. We also specialize in Island locations such as San Juan, Orcas, Lopez, Shaw, Guemes, Blakeley, Stuart, Decatur Islands. Whether you are looking to build a vacation home or a primary residence, Timberland is your best choice.
If you have a unique property, we can work with you along with our architect if needed, to design a truly one of a kind home. Our homes are built off site at our factory in Auburn, WA, so that we are better able to control quality and cost. Timberland Homes has perfected this system for nearly forty years which is very efficient and results in a home that is very high quality but yet affordable.
Timberland Homes is a home builder that is proud of the integrity and professionalism that we offer each and every customer from the start of your project to the completion.
Simply A Smarter Way To Build:
• Best Value • Best Warranty • Guaranteed Price • Custom Design Services • Fastest Home Completion Process
Timberland Homes in Alaska
Timberland Homes on Islands
— Customer Review —
"In 2004 we began an adventure with Timberland Homes in Auburn. Our salesperson was Don Shelton. We wanted to replace a 65 year old family cabin on Whidbey Island. Don and the design team helped us decide on features and kept reminding us that the plans we had chosen were changeable and flexible. They welcomed us whenever we showed up to check out the progress on our home, answered our questions and held our hands when needed. We were so happy with the home, we retired 5 years earlier than planned to live in it full time!"